Treasurer Curtis Loftis Launches Diaper Dash Facebook Sweepstakes
Calling all parents of young children: the Future Scholar 529 Savings plan is giving you the opportunity to show off your adorable little ones through a new Facebook sweepstakes. 
State Treasurer Curtis Loftis today announced the privately funded Future Scholar Diaper Dash Sweepstakes, which will award two lucky winners, ages four and under, the opportunity to win a $529 contribution to a Future Scholar 529 savings account.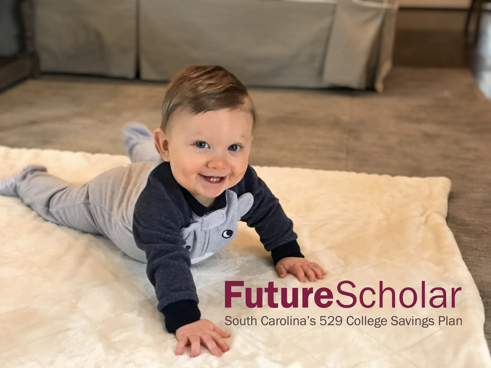 From January 16 through February 6, parents are invited to enter the sweepstakes by posting a public photo or video of their child to their personal Facebook page with the hashtag "#DiaperDash." Two eligible winners will be selected at random.
"While crawling and walking are important milestones for every child, opening up a 529 college savings account is something that should be recognized as equally important," said Loftis.
"This contest is a great way to celebrate young Future Scholars, and to help remind families that it's never too early to invest in a child's education," Treasurer Loftis added. "529 plans are a tax-advantaged way to help families save over time for future college expenses. It is my hope that as children continue to grow, so will their college savings accounts in preparation for a very bright academic future."
The first randomly selected winner will be announced via Facebook on January 30, followed by the second winner who will be announced February 7.
All entrants must be the parent or guardian of a current or potential Future Scholar beneficiary, who must be a legal resident of South Carolina ages four or under at the time the sweepstakes closes, February 6, 2018.
There is a limit of one entry per participant, and participants must "like" the Office of South Carolina State Treasurer's official Facebook page in order to qualify.
No state funds are used for this sweepstakes, in the marketing of this sweepstakes or Future Scholar.
For a complete list of sweepstakes rules and guidelines, please visit: www.futurescholar.com.
About Future Scholar
Future Scholar is South Carolina's 529 College Savings Plan. It is administered through the State Treasurer's Office. For more information, visit FutureScholar.com or follow @SCStateTreasurer on Facebook.