State Treasurer Curtis Loftis Recognizes Stephen Bidwell of Bridge Creek Elementary as Educator of the Month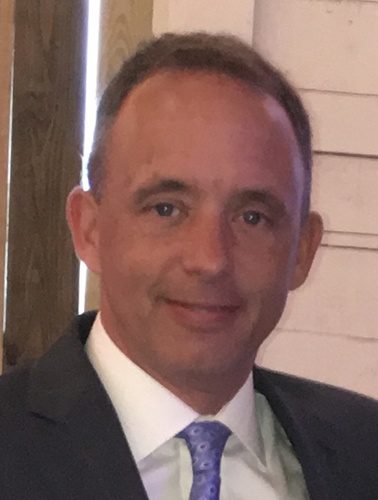 South Carolina Treasurer Curtis Loftis has recognized Stephen Bidwell of Bridge Creek Elementary School in Elgin as the South Carolina Financial Literacy Master Teacher Program's Educator of the Month for December.
"Providing financial education to students of all ages helps them navigate their world as they grow and begin to pursue their future careers," said State Treasurer Curtis Loftis. "By starting financial education in elementary school, Mr. Bidwell is instilling important behaviors that will help his students avoid such problems as overspending and excessive debt. I applaud his expertise in educating not only his students but also his peers as he leads professional development workshops that extend these valuable lessons to other teachers and their students."
Bidwell is an instructor at Bridge Creek Elementary School, a Richland School District Two magnet school that focuses on preparing students for Medical, Engineering and Arts careers. Bidwell has led the school's Stock Market Club for a number of years and is the proud advisor of several award-winning teams of the Stock Market Game competition. He has also coached numerous teachers on how to further incorporate personal finance education in their classrooms. Bidwell was named the 2019 Outstanding Teacher Service Award winner by SC Economics. He holds a Bachelor of Science degree in Paper Science and Engineering from NC State University.
"Our primary education system is doing an excellent job helping students go to college and earn advanced degrees, but a lack of financial education is leading many to fall deep into debt trying to earn those degrees," Bidwell explained. "We must do more to help young people understand how to manage their money once they earn it and focus on the importance of saving to avoid painful decisions that result from a lack of planning for the future. Whether it's saving for an emergency, their college education or their eventual retirement, we must reinforce these skills early and often."
The South Carolina Financial Literacy Master Teacher Program provides incentives to K-12 teachers who are experts in the area of financial literacy and have a desire to teach professional development workshops to other educators in their schools and districts. Through the program, participating teachers will have access to specialized training and financial literacy curriculum resources that will better enable them to promote financial literacy education in K-12 schools.
Sponsored by Future Scholar, South Carolina's 529 College Savings Plan, and in partnership with SC Economics, this statewide financial literacy initiative aims to increase teacher support and involvement in incorporating personal finance education into the curriculum.
About Future Scholar
Future Scholar, South Carolina's 529 College Savings Plan, is administered through the State Treasurer's Office. For more information, visit FutureScholar.com or follow @SCStateTreasurer on Facebook. No state funds are used to market Future Scholar or the SC Financial Literacy Master Teacher Program.