State Treasurer Curtis Loftis Recognizes Rick Weir of Mullins High School as Educator of the Month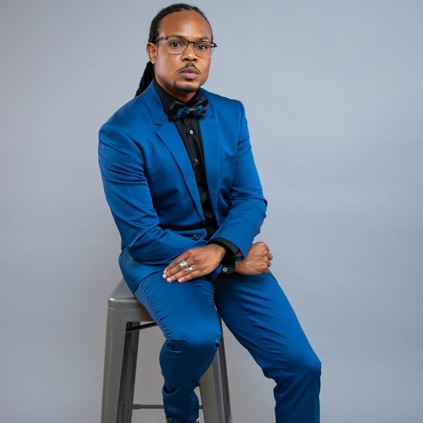 South Carolina Treasurer Curtis Loftis has recognized Mullins High School's Rick Weir as the South Carolina Financial Literacy Master Teacher Program's Educator of the Month for November.

"By taking an active role in his students' understanding of finance and money management skills, Mr. Weir is shaping soon-to-be graduates into future financially-savvy adults," said Treasurer Loftis. "He's another shining example of the passion and determination our Financial Literacy Master Teachers embody, and we're very fortunate to have his involvement in our program."

Weir teaches personal finance at Mullins High School, and he has worked in Marion County School District for three years. He completed his doctorate in Educational Technology from Walden University in April. Originally from Jamaica, he earned his credentials in teaching business at the secondary level before relocating to the United States in 2012. After working for some time in the banking and insurance industries, Weir realized teaching was his calling and made the move to the classroom.
"Teaching kids about personal finance early and throughout their K-12 years helps them grow into adults who can achieve financial security and success. I'm a passionate advocate for how financial education can be incorporated into our schools, and it's my personal mission that, one day, all students in South Carolina will have access to fundamental financial literacy," said Weir. "Being a Financial Literacy Master Teacher empowers me to enact change around me by allowing me to empower parents and my fellow educators with the tools and resources they need to teach these vital skills to others."
The South Carolina Financial Literacy Master Teacher Program provides incentives to K-12 teachers who are experts in the area of financial literacy and have a desire to teach professional development workshops to other educators in their schools and districts. Through the program, participating teachers will have access to specialized training and financial literacy curriculum resources that will better enable them to promote financial literacy education in K-12 schools.
Sponsored by Future Scholar, South Carolina's 529 College Savings Plan, and in partnership with SC Economics, this statewide financial literacy initiative aims to increase teacher support and involvement in incorporating personal finance education into the curriculum.
About Future Scholar
Future Scholar, South Carolina's 529 College Savings Plan, is administered through the State Treasurer's Office. For more information, visit FutureScholar.com or follow @SCStateTreasurer on Facebook. No state funds are used to market Future Scholar or the SC Financial Literacy Master Teacher Program.