State Treasurer Curtis Loftis Recognizes Monica Brisbon of Carolina Forest High School as Educator of the Month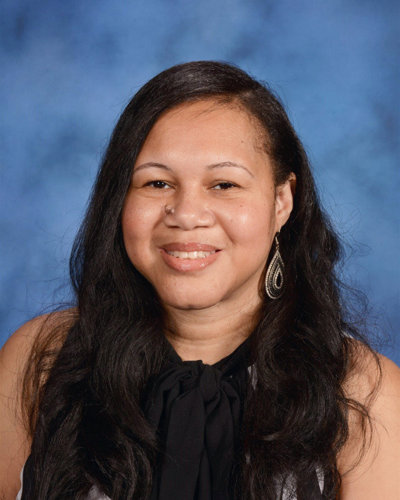 South Carolina Treasurer Curtis Loftis has recognized Carolina Forest High School's Monica Brisbon as the South Carolina Financial Literacy Master Teacher Program's Educator of the Month for March. 
"As adults, we know the significant impact financial decisions can have on our lives. We're aware our choices are important because either someone taught us this, or we gleaned it from our own mistakes," said Treasurer Loftis. "As a Master Teacher, Ms. Brisbon is enabling her students to learn these valuable financial lessons now, so they can avoid having to learn from costly errors later in life."
Brisbon is the Career and Technology Department Chair at Carolina Forest High School in Horry County. She holds a B.S. in Management and Marketing from Coastal Carolina University, an M.B.A. from Webster University and an Ed.S. in Principalship from Arkansas State University. Brisbon has also earned a National Board Certification in business education. Her passion for teaching financial literacy and entrepreneurship to young adults has led her to participate in a number of organizations, including the S.C. Career and Technical Association, the S.C. Business Education Association and the Association for Career and Technical Education, where she served as a 2017 National Fellow. Brisbon also offers Biz/Startup camps to students through YESCarolina and was named 2019 YESCarolina Teacher of the Year.
"As a Financial Literacy Master Teacher, I enjoy educating youth about important financial concepts and sharing my expertise with other educators across my school, district, and state," said Brisbon. "It is vital that we teach our students to make better financial decisions. Young people need to learn that even though money does not buy happiness, being responsible and making good financial decisions can make you happy and proud."
The South Carolina Financial Literacy Master Teacher Program provides incentives to K-12 teachers who are experts in the area of financial literacy and have a desire to teach professional development workshops to other educators in their schools and districts. Through the program, participating teachers will have access to specialized training and financial literacy curriculum resources that will better enable them to promote financial literacy education in K-12 schools.
Sponsored by Future Scholar, South Carolina's 529 College Savings Plan, and in partnership with SC Economics, this statewide financial literacy initiative aims to increase teacher support and involvement in incorporating personal finance education into the curriculum.
About Future Scholar
Future Scholar, South Carolina's 529 College Savings Plan, is administered through the State Treasurer's Office. For more information, visit FutureScholar.com or follow @SCStateTreasurer on Facebook. No state funds are used to market Future Scholar or the SC Financial Literacy Master Teacher Program.