State Treasurer Curtis Loftis Recognizes Meghan James of Mason Preparatory School as Educator of the Month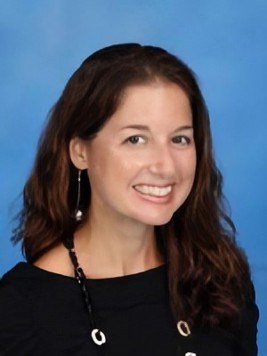 South Carolina Treasurer Curtis Loftis has recognized Meghan James of Mason Preparatory School in Charleston as the South Carolina Financial Literacy Master Teacher Program's Educator of the Month for November.
"Financial education helps prepare South Carolina's students for the future by providing skills they will use in both their personal and professional lives," said State Treasurer Curtis Loftis. "Ms. James brings real-life scenarios into her classroom that are tied to the relevant topics her students must understand to be successful. Her innovative lessons on everything from compound interest to managing budgets motivate her students and enhance their proficiency. I am grateful for educators like Ms. James who understand the importance of providing this type of quality financial education."
James currently teaches seventh and eighth grade algebra, pre-algebra and geometry at Mason Prep. She is a member of the South Carolina Independent Schools Association's (SCISA) Master Teacher Committee and co-facilitates the SCISA Teacher Institute for new teachers each summer. James earned her Master in Teaching degree from the University of Seattle and in addition to math, has taught middle school language arts and social studies.
"Everyone can be good at math. There are a lot of different ways to look at problems, and we all don't have to think about things the same way," James explained. "Integrating our regular skills with personal finance topics enhances my students' interest and motivation in math. They know personal finance has immediate relevance in their lives."
The South Carolina Financial Literacy Master Teacher Program provides incentives to K-12 teachers who are experts in the area of financial literacy and have a desire to teach professional development workshops to other educators in their schools and districts. Through the program, participating teachers will have access to specialized training and financial literacy curriculum resources that will better enable them to promote financial literacy education in K-12 schools.
Sponsored by Future Scholar, South Carolina's 529 College Savings Plan, and in partnership with SC Economics, this statewide financial literacy initiative aims to increase teacher support and involvement in incorporating personal finance education into the curriculum.
About Future Scholar
Future Scholar, South Carolina's 529 College Savings Plan, is administered through the State Treasurer's Office. For more information, visit FutureScholar.com or follow @SCStateTreasurer on Facebook. No state funds are used to market Future Scholar or the SC Financial Literacy Master Teacher Program.