State Treasurer Curtis Loftis Recognizes Kurt Stiglbauer of FIVE Virtual Academy as Educator of the Month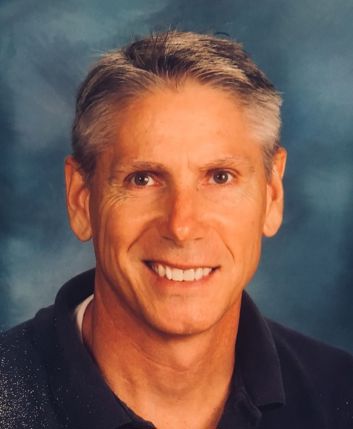 South Carolina Treasurer Curtis Loftis has recognized Kurt Stiglbauer of Lexington Richland School District 5's FIVE (Flexible Innovative Virtual Education) virtual academy as the South Carolina Financial Literacy Master Teacher Program's Educator of the Month for January.
"Our South Carolina Financial Literacy Master Teachers exhibit both the passion to help students create strong financial habits and the concern to show them how to avoid the financial pitfalls that could possibly damage their well-being," said State Treasurer Curtis Loftis. "I continue to be grateful for these outstanding teachers like Kurt Stiglbauer, who work to ensure that students are prepared to manage the challenges they will face in the real world."
Stiglbauer teaches government, economics and human geography at FIVE, a virtual academy that provides rigorous academic instruction for K-12 students, through a combination of live classroom instruction along with independent work and activities. He loves the flexibility of online teaching and is passionate about employing real-life examples in his classes to boost critical thinking and problem-solving. Prior to his current position, Stiglbauer spent 20 years teaching economics at Ridge View High School and 14 years at Cardinal Newman High School, where he taught economics, government and US history. A Gold-level Financial Literacy Master Teacher, Stiglbauer earned his bachelor's degree from Erskine College and Master of Education from the University of South Carolina.
"I spend much of my time thinking of how I can reach more students across the state to help them become fiscally responsible, and I share some of my experiences on how to think rationally using marginal analysis in every situation," Stiglbauer explained. "I teach with the goal of helping every student avoid being taken advantage of by businesses and their marketing ploys, sometimes sharing my own hard lessons in these areas."
The South Carolina Financial Literacy Master Teacher Program provides incentives to K-12 teachers who are experts in the area of financial literacy and have a desire to teach professional development workshops to other educators in their schools and districts. Through the program, participating teachers will have access to specialized training and financial literacy curriculum resources that will better enable them to promote financial literacy education in K-12 schools.
Sponsored by Future Scholar, South Carolina's 529 College Savings Plan, and in partnership with SC Economics, this statewide financial literacy initiative aims to increase teacher support and involvement in incorporating personal finance education into the curriculum.
About Future Scholar
Future Scholar, South Carolina's 529 College Savings Plan, is administered through the State Treasurer's Office. For more information, visit FutureScholar.com or follow @SCStateTreasurer on Facebook. No state funds are used to market Future Scholar or the SC Financial Literacy Master Teacher Program.