State Treasurer Curtis Loftis Recognizes Dr. Ashley Bowers of Ashley Ridge High School as Educator of the Month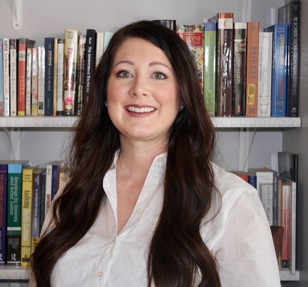 South Carolina Treasurer Curtis Loftis recently recognized Ashley Ridge High School's Dr. Ashley Bowers as the South Carolina Financial Literacy Master Teacher Program's Educator of the Month for January.
"Financial literacy is an essential tool for personal financial wellness, and we are passionate about recognizing educators like Dr. Bowers who are successfully teaching their students important life skills that will enable them to make sound financial decisions," Treasurer Loftis said. "Her passion for promoting financial literacy as an English teacher is truly inspiring, and we are grateful for her participation in our new financial literacy initiative."
Born and raised in the Upstate, Bowers has more than 12 years of experience as a high school and college English instructor. In 2011, she joined the faculty at Ashley Ridge High School in Summerville and has been a passionate advocate for financial literacy as well as college and career readiness. She received her doctorate in Curriculum and Instruction from the University of South Carolina in 2017 and a certification in personal finance in 2018.
"I have been actively working to improve financial literacy in South Carolina for the past five years by introducing my students to real-world information about personal finance that they may otherwise not be exposed to before graduating high school," Bowers explained. "I believe it is more important than ever to make sure K-12 students in South Carolina have consistent, high-quality exposure to personal finance concepts throughout their academic careers. And I am excited to be part of the solution through my participation in the SC Financial Literacy Master Teacher Program."  
The South Carolina Financial Literacy Master Teacher Program provides financial incentives to K-12 teachers who are experts in the area of financial literacy and have a desire to teach professional development workshops to other educators in their schools and districts. Through the program participating teachers will have access to specialized training and financial literacy curriculum resources that will better enable them to promote financial literacy education in K-12 schools.
Sponsored by Future Scholar, South Carolina's 529 College Savings Plan, and in partnership with SC Economics, this statewide financial literacy initiative aims to energize more teachers about the importance of incorporating personal finance education into their classrooms.
About Future Scholar
Future Scholar, South Carolina's 529 College Savings Plan, is administered through the State Treasurer's Office. For more information, visit FutureScholar.com or follow @SCStateTreasurer on Facebook. No state funds are used to market Future Scholar or the SC Financial Literacy Master Teacher Program.