State Treasurer Curtis Loftis Recognizes Bradley Robinson of Greenville Technical Charter High School as Educator of the Month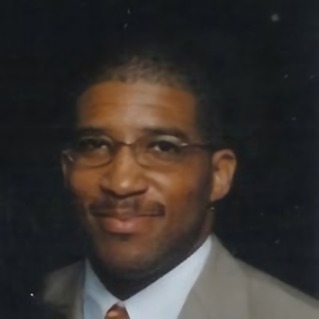 South Carolina Treasurer Curtis Loftis has recognized Greenville Technical Charter High School's Bradley Robinson as the South Carolina Financial Literacy Master Teacher Program's Educator of the Month for May.
"Almost everyone must make financial choices in life. Unfortunately, a lack of financial education often leads people to make financial decisions without understanding the future consequences those decisions will have," Treasurer Loftis said. "We are thankful for Mr. Robinson and likeminded educators who recognize that financial literacy is the key to financial health, and that in addition to money skills, they are ultimately teaching important life skills like self-discipline, confidence and independence."
A lifelong Greenville resident, Robinson has been an educator since 2006, teaching at Greenville Technical Charter High School, Greenville Technical College and Virginia College concurrently. At the high school, he teaches Career and Technology Education (CTE) classes, including financial literacy, and is also the head coach for the boys' JV basketball team and an assistant coach for the varsity team. Robinson earned his Master of Business Administration from Webster University and is an alumnus of both Leadership Greenville and the Riley Institute at Furman University's Diversity Leadership Initiative. He has received numerous recognitions for his community efforts and leadership, including being named a Greenville's Best and Brightest honoree.
"It is not uncommon for adults to make poor financial decisions and then pass their anecdotal knowledge onto their children, thus, repeating the cycle," Robinson explained. "By teaching financial literacy to students, we empower them with essential skills, and more importantly, enable them to make effective and responsible financial decisions. Financial Literacy Master Teachers can be a first line of defense in combatting a lack of personal finance knowledge, breaking the cycle of financial misunderstandings and illiteracy."
The South Carolina Financial Literacy Master Teacher Program provides incentives to K-12 teachers who are experts in the area of financial literacy and have a desire to teach professional development workshops to other educators in their schools and districts. Through the program participating teachers will have access to specialized training and financial literacy curriculum resources that will better enable them to promote financial literacy education in K-12 schools.
Sponsored by Future Scholar, South Carolina's 529 College Savings Plan, and in partnership with SC Economics, this statewide financial literacy initiative aims to increase teacher support and involvement in incorporating personal finance education into the curriculum.
About Future Scholar
Future Scholar, South Carolina's 529 College Savings Plan, is administered through the State Treasurer's Office. For more information, visit FutureScholar.com or follow @SCStateTreasurer on Facebook. No state funds are used to market Future Scholar or the SC Financial Literacy Master Teacher Program.