State Treasurer Curtis Loftis' 529 College Savings Plan Surpasses $3 Billion Mark, Record June Sales
Columbia, SC – Administered by State Treasurer Curtis Loftis, South Carolina's Future Scholar 529 College Savings Plan reached a major program milestone by exceeding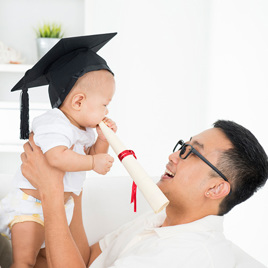 $3 billion in total assets under management. June 2017 also marked the best June sales month in the 15-year history of the plan. Future Scholar offers a direct-sold plan, that now exceeds $1 billion in assets, primarily from South Carolina residents and an advisor-sold plan, available through financial advisors, that boasts $2 billion in assets.
"We have worked to make Future Scholar one of the best college savings plans in the nation, and exceeding $3 billion in total assets reflects that effort," said Treasurer Loftis. "This milestone also demonstrates that more parents than ever understand the importance of investing for their child's college education, and they are choosing Future Scholar to reach those college investing goals."
This year Future Scholar is celebrating its 15-year anniversary. Among the growth highlights:
Total number of accounts has increased from 9,800 to over 134,000
Average account size has risen from $8,233 to $20,222
Contributions into the plan from South Carolinians have increased 28% over previous year
"Future Scholar provides one of the best savings options to combat rising college costs and minimize potential student loan debt," said Loftis. "I consider seeing a record number of families putting their trust in our plan to be one of my proudest accomplishments as State Treasurer."
About Future Scholar
Future Scholar is South Carolina's 529 College Savings Plan. It is administered through the State Treasurer's Office. For more information, visit FutureScholar.com or follow on Facebook: @SCStateTreasurer.