The Fright of Borrowing
From ghosts to goblins and witches to zombies, there's plenty to be spooked by this Halloween. However, the most frightening thing to me is a very real and often overlooked menace: student loan debt.
A recent report from the Pew Research Center confirms my fears—Americans owe a lot in student loan debt, $1.3 trillion to be exact. A few other startling findings from the report include:
Nearly four-in-ten adults under the age of 30 have student loan debt.
Young college graduates with student loans are more likely to have a second job and to report financial stress.
Compared with young graduates who are debt-free, student loan holders are less upbeat about the value of their degree.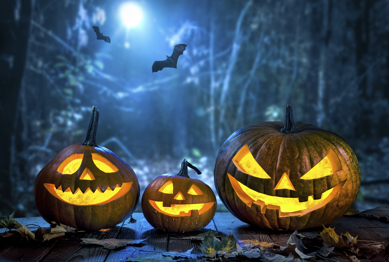 Scary, right? Young adults should be excited to take on the world when they graduate—not trapped by debt. Fortunately, you can prevent the "ghost of student loan debt" from haunting your children by saving for college today with a Future Scholar 529 College Savings Plan. I've brewed up a few tricks to help you get started:
Start saving now. Open and contribute to your Future Scholar plan sooner rather than later. The sooner you begin, the more savings you will accumulate, and the less you'll have to borrow and pay back down the road.
Don't worry about saving it all. Don't let the numbers intimidate you. Every penny you save will help to ease the financial burden of higher education expenses—and remember, your child can always apply for scholarships and financial aid, allowing you to use a combination of funding sources.
Create a plan. Identify key goals based on your budget and lay out a plan to achieve them. Visit our college planning resources page for guidance.
As administrator of Future Scholar, I have seen how college savings has saved families thousands in student loans. I hope you treat your children this Halloween by opening an account. For more tricks for saving with Future Scholar, visit our common questions page or contact our team by calling 1-888-244-5674.