So Much to Love About 529 Plans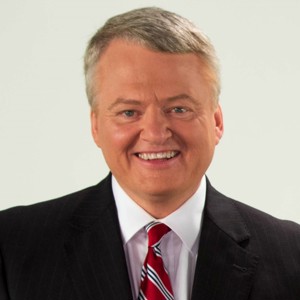 By South Carolina Treasurer Curtis Loftis | Updated Feb. 2023
Around this time of year, it seems every store I enter is full of heart-covered cards, rose bouquets or some other symbol of love. Whether it's a spouse, significant other, friend, child or grandchild, it looks like the important people in our lives will be getting some special treatment on Valentine's Day. I happen to think February 14th also provides us an opportunity to view love in a broader sense. When we do, we will feel gratitude not only for the special people in our lives, but also for the things that are important to us - a comfortable home we love, a pet we cherish, a special hobby or even a great car. For me, I'm lucky enough to have a job I love, and I'm grateful the people of South Carolina entrust me with the financial health of our state.
I think we can all agree that whenever you love something, you take care of it. And that's especially true when you love a child. One of the best ways to take care of the children in our lives is to create a path for them to higher education. A 529 plan, like South Carolina's Future Scholar, can help by providing an easy way to save to meet the costs associated with education. And once you know all of its benefits, I'm sure you'll find there's a lot to love about a 529 college savings plan.
You'll love saving on taxes.
One of the main reasons people love saving with a 529 plan is that they really love saving on their taxes. Earnings over the life of their 529 investments are free from federal and state taxes. Withdrawals from a 529 plan are exempt from taxes when funds are used for qualified expenses, such as tuition, books, housing, food, computers and supplies. And contributions made to a Future Scholar account are deductible on South Carolina state tax returns. You can even make contributions up until April 18, 2023, and still claim them on your 2022 state tax return.
You'll love the flexibility of your 529 plan.
529 investors also love that Future Scholar is designed to put the account owner in the driver's seat. As the account holder, you retain control of all assets, no matter who is named as beneficiary. You are also allowed to change the account beneficiary at any time to another eligible member of the beneficiary's family – or you can use the funds yourself!
When the time comes to move up to higher education, options abound. Beneficiaries can choose from accredited colleges, technical colleges, trade schools, universities and professional programs all across the United States and in many foreign countries. Don't want to wait? Families can withdraw up to $10,000 a year to cover K-12 tuition, too.
You'll love the simplicity of your 529 plan.
Contributions to a Future Scholar 529 plan can be made through automatic transfers from your bank account or through payroll deduction, so you can set it and forget it if you choose to do so. You'll love that Future Scholar has no minimum contribution requirements, so you can contribute the amount that works best with your family's budget.  What's not to love?
You'll love that you've taken a smart step forward.
As administrator of South Carolina's Future Scholar 529 College Savings Plan, I often hear from those who are grateful that their 529 savings have helped the children in their lives. Whether it's a mom who used 529 funds to help her four children pay for college or the grandparents whose 529 funds took care of their granddaughter's medical school expenses, they have the "happily ever after" stories I love to hear.
When you save for higher education with a 529 account, you'll have the satisfaction of knowing that you're taking a big step toward crafting a "happily ever after" story of your own. You'll find no matter if it's Valentine's Day or any other day of the year, there's a lot to love about helping a child in your life accomplish their goals and dreams for the future.
About the author: Curtis Loftis is the State Treasurer of South Carolina. He also serves as the administrator of South Carolina's Future Scholar 529 College Savings Plan. Visit treasurer.sc.gov or futurescholar.com for more information on ways to save through a 529 plan. This article originally appeared on the College Savings Plans Network (CSPN).