S.C.'s College Debt Crisis and How Future Scholar Can Help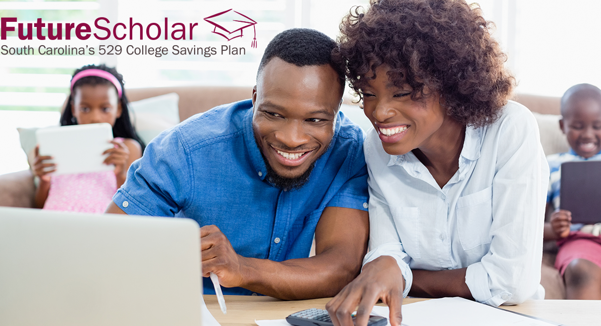 If you're a parent, you've undoubtedly heard about the rising cost of a college degree and the amount of student loan debt that has risen along with it. In fact, more than 44 million borrowers now collectively owe $1.5 trillion in the U.S. alone.
But what you may not know is how much of a problem student loan debt is for residents here in the Palmetto state.
Did you know, for instance, that South Carolina has some of the highest student loan debt in the country?
So what can you do to help your child enjoy the life of their dreams instead of a life of debt?
Let Future Scholar Help
By opening a Future Scholar 529 College Savings Plan, you're not only taking an important first step in saving for your child's college education, you may actually be protecting their financial future over the long run.
But how can Future Scholar help?
As South Carolina Treasurer Curtis Loftis says, a Future Scholar 529 plan can help parents get more out of their hard-earned savings.
"Unlike typical savings, stock or mutual fund accounts, a Future Scholar has the added value of being tax free," says Loftis.
In fact, the money you saved in a Future Scholar account grows free from federal and South Carolina state income taxes. Withdrawals are also tax-free as long as that money is used for qualified expenses. What's more, if you file a South Carolina tax return, you may be eligible for additional tax advantages.
And the earlier you start saving, the more time your money will have to grow and work for you. To learn how the "Magic of Compounding" works when you start saving early watch the video below.
Finally, you can enlist the help of family and friends and crowd-fund your child's savings. Future Scholar's online eGift tool is a great way to invite family and friends, near and far, to celebrate such occasions as birthdays, holidays or other milestones in your child's life.
"As I've said so many times before, Future Scholar is the smart, easy way to save for college," said Loftis. "That's especially true now more than ever."
Learn More.
To open a Future Scholar account today or learn how to protect your child's financial future, visit www.FutureScholar.com.