Giving the Gift of Education
With the hustle and bustle of the holiday season in full-swing, searching for the perfect holiday gift for your children can be difficult. I'm sure you have all faced unruly crowds and long lines in search of the most popular toy, only for it to be forgotten a month later, and purchased countless gifts, which your children have quickly outgrown. This year, give them the gift that they'll never outgrow: the gift of an education through the Future Scholar 529 College Savings Plan.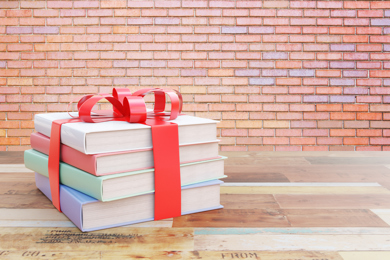 According to the Center for Social Development, children with a college savings account are six to seven times more likely to go to college. This allows them to grow up viewing college as an inevitable part of their lives, not a distant possibility.
A Future Scholar 529 College Savings Plan is not just a savings account, it is one of the only gifts that has the power to both prepare and inspire the ones you love most. Not sure where to start? Unwrap these handy tips on creating and maintaining a savings plan:
Before beginning the enrollment process, make sure you have the correct and updated information required: account owner information, designated beneficiary information, and initial contribution method. Information on each requirement is easily accessible here.
Next, use our website resources to review the different types of investment choices available. This will help you to determine what type of portfolio is right for you and your family.
Last, decide how you want to enroll: by mail, enrollment kit, or through the convenient online enrollment portal.
It's that easy! Additionally, there is no minimum amount you need to invest in order to open a Future Scholar account. You can even transfer funds directly from your bank account into your Future Scholar account with the Automatic Contribution Plan.
The greatest gift of all is that of a college education. Make sure to treat your children this holiday season by opening an account. For more information on gifting with Future Scholar visit https://futurescholar.com/gifts/.