Saving for college is like preparing for the holidays. The sooner you start, the less stress you will have! Join our Future Scholar team at Saluda Shoals on Tuesday, November 20 to see the holiday lights and find out how you can give the gift of a college education to your children.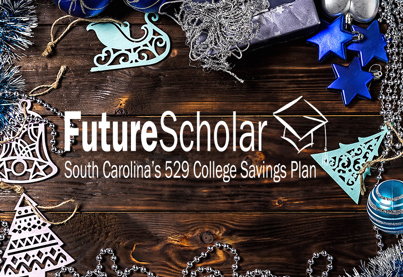 What: Sleigh Bell Trot
When: 7:00 p.m. – 8:30 p.m.
Where: Saluda Shoals Park (Columbia)
Event Details:  Join us for this unique, nighttime event taking place amid the festive light displays of Holiday Lights on the River.  For more information, visit icrc.net.